2014 have been passed over half of a year, and the peanut machinery industry is fluctuating up and down due to the downturn of peanut industry. The peanut are mainly used for oil press in the peanut processing industry in our country, the peanut for eating is for supplement. So in the first half of the year, the sales of oil pressing machinery is undertake heavy hit. While the peanut food process machinery has slight influence.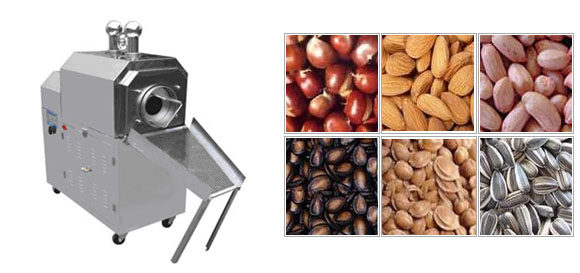 In 2015, as the rising of peanut price, sale of peanut machinery is going to be better comprehensively. The peanut food processing machinery like peanut roaster, peanut fryer and peanut crushing machine etc will be increase due to the increasing of sales of peanut production line.

According to report, there are over 100 countries planted peanut all around the world, it is mainly distributed in Asia, America and Africa. In 2011, the area for planting peanut is about 2146, 0000 Hectare, 1360, 0000 Hectare are planted in Asia, which accounted for 63.4% of the total area of the whole world. China is the biggest peanut planting country in the world; it maintains a leading position in the planting area and total production of peanut.

"Researches about peanut not only concentrated on import, export and purchase prices internationally, more and more countries have a complete input and progress in the peanut nutrition research and comprehensive utilization etc." Zhang Peng, Secretary General of Qing Dao Peanut Import and Export Trade Associations introduced. The report of Harvard University in American shows that eating nuts like peanut everyday will decrease 20% of death rate, including cardiovascular and breathing system etc. In Britain, the Cambridge University had a breakthrough in the research of peanut allergy. They believed that about 10% peanut allergy people in foreign countries can overcome the symptoms through continuous intake of peanut kernel.

At the same time, peanut as raw materials for processing is gradually tend to specialization due to the rapid growth of processing technology like peanut oil press, peanut protein processing, leisure peanut processing and waste comprehensive utilization process technology in recent years, which make the peanut industry practitioners understand that not only kernel is useable but also all parts of peanut is precious.

Research found that peanut shell and peanut stem has many functions, it not only can be processed as feeding, fertilizer and culture medium for edible fungi, but also can be used to extract dietary fiber, brewing liquor and soy sauce, processing adult artificial plate and activated carbon. While the peanut skin can be excellent natural pigment in the food industry through rational utilization, it can be used as coagulant in the medical industry and play a role in beauty, skin care and hair care of cosmetics industry. Therefore, the whole peanut body is treasures, which has big development value for comprehensive utilization.