Cold way of peanut skin huller also called peanut peeling machine, it has reasonable design,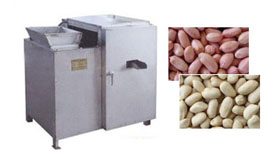 compact structure which adopts the principle of imitation of hand stripping and principle of special way of stripping. It has the features of high peeling rate, high rate of the full kernel and no pollution, which is the necessary equipment for deep processing of peanut kernel, almond, broad bean and soybean etc. The peeling machine is the ideal equipment for peeling of red skin of peanut kernel and almond, which is mainly used for peeling the skin before processing of frying peanut, peanut milk, peanut albumen powder and almond juice.

There are many reasons for the low peeling rate of cold way of peanut peeling machine. Generally, it contains four reasons:
1. Less soaking time, low water temperature, various textures of raw material.
2. Damage of the cutter or the part around the cutter frame are blocked
3. The feeding wheel is too high
4. The clearance of the discharging wheel is too big or the rubber wheel is wearing heavily.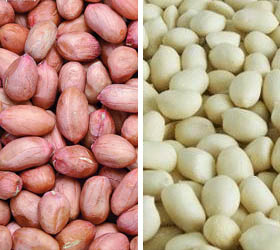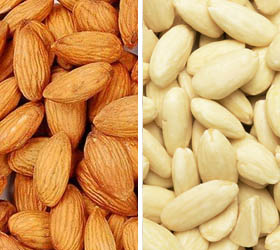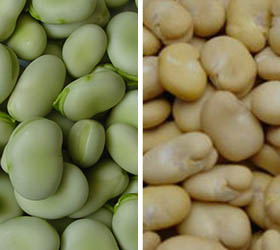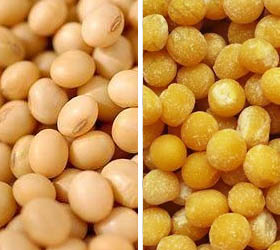 Henan Kingman M & E Complete Plant Co., Ltd (KMEC) has always devoted to produce high quality products since establishment. We manufacture high quality peanut machine equipment to provide continuous assistance to the peanut food processing producer. Welcome to purchase our products.