The specification of roster machine
Suitable for processing a variety of dried fruits and nuts, such as: chestnut, peanuts, melon seeds,pine nuts, hazelnuts, almonds,canola, beans, sesame, walnut, various beans,etc.

This roaster machine is widely applies to fixedpoint operations or densely populated areas, etc. ,mainly used for shopping malls, supermarkets, food stores, chain stores, street snacks.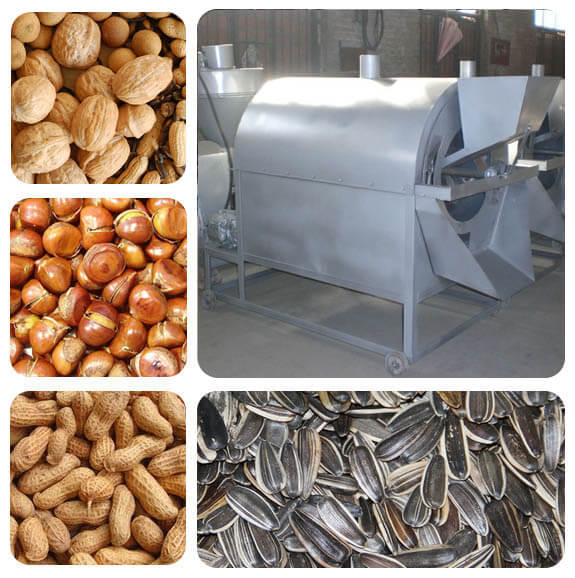 The parameters of roaster frying machine
Model:KF-130
Power:13.5kw/380v
Power:1500W
Capacity:300-400kg/h
Frying rate:≥98%
Size:1500*700*1500mm

Features of roaster frying machine
1. It is very easy to use.
2. This roaster machine is made of metal and it is a single-body roaster. It has a simple structure and it is very easy to operate. Fried time depends on crop amount, normally 15-30 minutes can fry 2-3 drum/ h.
3.Suitable for roasting all kinds of nuts,seeds and foods .