The specification of peanut roasting machinery
Our roaster has multi-functions, it is used to roast:sunflower seeds, cashew nuts, coffee bean, peanuts, almond, walnut, sesame,ground nuts etc.We can also use it to roast soybean or other seeds for animal feeding.

roasting machine has 3 kinds of 25 type,50 type and 100 type, each type of gas heating and electric heating in two ways. Roasting machinery adopts roller horizontal structure, unique uniform heating, good sealing, with fried special effects. With roasting machine gas heating with energy saving stove, it can adjust firepower.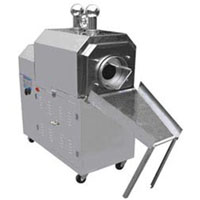 The parameters of peanut roasting machine
Model:KZ-100
Heating :16kw
Capacity:50kg
Size:1500*800*1560mm

Features of peanut roasting machinery
The feature of peanut roaster machine
1.Can be adjust temperature arbitrarily, the highest temperature can reach 300 degrees.
2.Using horizontal cylinder, even heating and good sealing,good braised fire effect .
3. Improved structure ,back cover can be opened,so it is convenient to maintenance and repair the machine.
4.The nuts roasting machine have good preservation performance and high thermal efficiency,can meet the needs of various food temperature,the roasted food taste good and it also can save energy and time.
5. In the process of roasting, the raw material is fried vertically in cylinder without stick. It is convenient to be out of pot, only by pressing the clockwise and reverse switch the roasted food can be out of pot and sieve and separate without manual separation.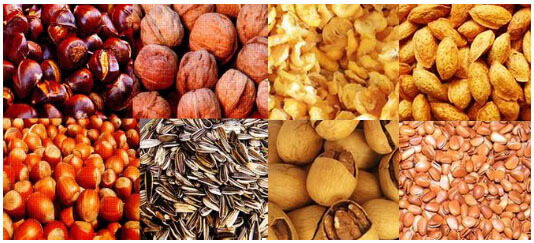 The main heat source is from the heating processing of electrical heater. With roller cage, conduction of heat, thermal radiation and effect of auto-temperature control device, drying medium of hot air, the heat will have an great effect of baking process. During the process of baking, the material will be pushed forward by the Propulsion device, so that it can be heated effectively and evenly. At the same time, with the new model intelligent temperature control and timer, we can set the baking temperature and baking time as we like. The constant temperature function can keep the baking temperature at the fixed temperature. Peanut after being graded into same size, together with our peanut roaster, the bake peanut can be baked to best state.

KMEC is a professional peanut roasting machine manufacturers. We always quest for perfection with continuous creation. Warmly welcome everyone to visit our company and make business negotiation.